When it comes to printing, one of the most important aspects is choosing the right toner cartridge for your needs. With a multitude of options available in the market, making the right choice can be a daunting task. In this article, we will discuss the key factors to consider when purchasing toner cartridges to ensure you get the best quality and value for your money.
Types of Toner Cartridges
There are primarily two types of toner cartridges to choose from:
OEM (Original Equipment Manufacturer) Cartridges: These cartridges are produced by the printer manufacturer and are designed specifically for their printers.
Compatible or Remanufactured Cartridges: These cartridges are produced by third-party manufacturers and can be a more cost-effective option. Compatible cartridges are brand-new cartridges designed to work with specific printers, while remanufactured cartridges are used OEM cartridges that have been cleaned, refilled, and tested for quality.
Yield and Page Coverage
Toner cartridge yield refers to the number of pages a cartridge can print before it needs to be replaced. Cartridges are typically available in standard-yield, high-yield, and extra-high-yield options. When comparing yields, it is important to consider the page coverage, as this can impact the actual number of pages printed. The industry standard for page coverage is 5%, meaning that 5% of the page is covered in toner. Higher coverage will result in a lower yield, so keep this in mind when evaluating your printing needs.
Print Quality and Color Consistency
High-quality toner cartridges should provide sharp, crisp text and vibrant, accurate colors. To ensure you are getting the best print quality, look for cartridges that use premium-grade components and have undergone rigorous quality testing. Additionally, color consistency is essential for producing professional-looking documents and images. Pay attention to customer reviews and testimonials to gauge the overall print quality and color consistency of a toner cartridge.
Environmental Impact and Sustainability
In today's eco-conscious world, it is important to consider the environmental impact of your toner cartridge purchases. Opt for cartridges that are made from recycled materials, and look for companies that offer recycling programs for their used cartridges. Choosing remanufactured cartridges can also help reduce waste and support sustainability efforts.
Cost and Value
When evaluating the cost of a toner cartridge, it is essential to consider the cost per page rather than just the upfront cost of the cartridge. To calculate the cost per page, divide the cost of the cartridge by its yield. This will give you a more accurate representation of the value you are receiving from your purchase. Keep in mind that compatible and remanufactured cartridges can offer significant cost savings without sacrificing print quality or performance.
Warranty and Customer Support
A reputable toner cartridge provider should offer a comprehensive warranty and excellent customer support. This ensures that you are protected in the event of any issues with your cartridge and that you have access to knowledgeable support staff who can assist you with any questions or concerns.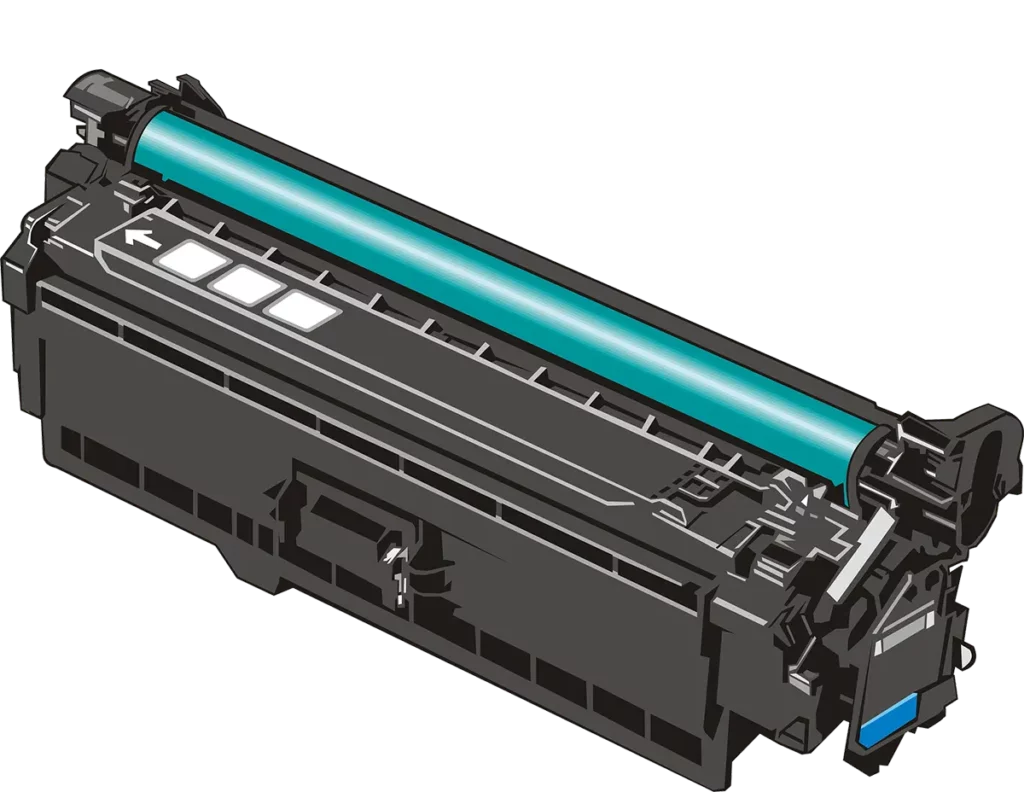 Additional Tips for Extending the Life of Your Toner Cartridges
To maximize the value of your toner cartridge investment, consider implementing the following tips to extend the life of your cartridges:
Choose the Right Print Settings: Adjust your printer settings to use less toner when printing drafts or internal documents. Selecting a lower resolution or enabling toner-saving mode can help prolong cartridge life.
Keep Your Printer Clean: Regularly clean your printer according to the manufacturer's guidelines. This helps maintain optimal performance and can prevent toner waste due to clogged nozzles or dirty components.
Store Cartridges Properly: Store your toner cartridges in a cool, dry place away from direct sunlight. This will help preserve the integrity of the toner and prevent premature degradation.
By following these tips, you can help maximize the life of your toner cartridges and ensure consistently high-quality prints.
Selecting a Reputable Toner Cartridge Provider
To ensure you are purchasing high-quality toner cartridges, it is important to choose a reputable provider. Consider the following factors when evaluating potential suppliers:
Experience and Reputation: Look for providers with a proven track record and positive customer reviews. This can give you confidence in the quality of their products and services.
Product Selection: A good provider should offer a wide range of toner cartridges to meet the needs of various printer models and brands.
Quality Assurance: Ensure the provider has a comprehensive quality control process in place to guarantee the performance and reliability of their toner cartridges.
Customer Support: A reputable provider should have knowledgeable support staff available to assist you with any questions or concerns.
For questions, reach out to Billings Ink and Toner.
When purchasing toner cartridges, it is important to consider factors such as printer compatibility, yield and page coverage, print quality and color consistency, environmental impact, cost and value, and warranty and customer support. By taking these factors into account, you can make an informed decision and choose the best toner cartridge for your needs, ensuring high-quality prints and cost-effective solutions. Remember to research and compare various options to find the perfect match for your printing requirements.